A Place of Praise, purpose, & Progress
If you are in the Stockton area or visiting family and friends in the area, we invite you to join us for worship and "Experience The Difference" at Victory In Praise Church. Our Worship Center is located at 2029 E. Harding Way Stockton, CA 95205. Service times start at 9:00 a.m. or 11:00 a.m. each Sunday morning.
The tests comparison for the Algebra Summer program are in and they have shown a significant improvement in the students that participated in the area of algebra. We did it and the 16 students are better prepared to face algebra this year in school. We are so proud of our students and parents for the 2018 school year. This will go down in the history of the Victory In Praise Community Development Center and "Project New Start" efforts to impact the city of Stockton in a positive way.
SMALL GROUPS LAUNCH @ Victory In Praise Church. Theme: A Place Where EVERYBODY BELONGS.
Click here to find a group near you!
VIP Small groups
BACK TO CHURCH SUNDAY @ Victory In Praise! Everyone is invited to celebrate Christ and each other this year for Back To Church Sunday. THEME...YOU Belong HERE!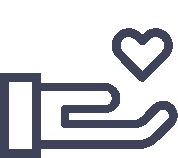 "Whoever is generous to the poor lends to the lord, and he will repay him for his deed."